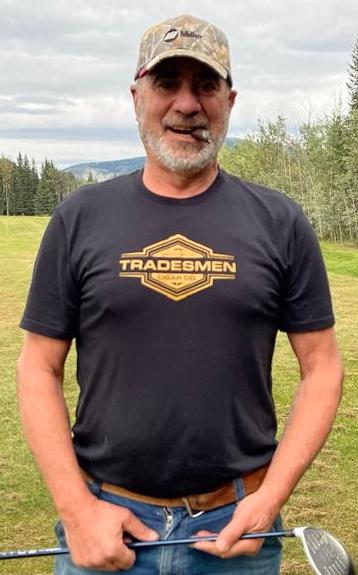 When we started Doumitt Cigar in 2017, we had no idea it would get this big. In the beginning, our love of cigars drove us to create our own line of quality cigars simply out of desire to share our unique take on tobacco blends. Through the years Doumitt Cigar became less about me and more about the people smoking our cigars. I'm of course referring to you, the backbone of this country. The hard working, skilled men and women who are not afraid of getting dirty while putting in a hard day's work. In 2020, we introduced our TRADESMEN line of cigars honoring you, our customers. Now we are taking that respect for our customers to the next level by renaming Doumitt Cigar. As of today, we are officially The Tradesmen Cigar Company.
— Doumitt
Join the Tradesmen Syndicate
"The Syndicate" is the insider club of Tradesmen Cigar Company. Syndicate insiders will get exclusive and first access to discounts, coupon codes, and insider information. Join the Syndicate
What We Believe...
*We believe in the unrelenting power of hard work.
*We believe in strengthening ourselves, our communities, and our nation.
*We believe in the builders, the makers, the creators.
*We believe that inside of each of us there is a little bit of rebellion.
*We believe in the power of a firm handshake.
*We believe that success is earned, not deserved.
*We believe adversity is unavoidable and invaluable.
*We believe that working hard and living well are the heartbeats of America.
WORK HARD – LIVE WELL
TRADESMEN CIGAR CO.
Retail Locations
Tradesmen Cigars are now available in these fine cigar establishments.
Reviews
Dec 9, 2023
It is a pleasure doing business with Tradesmen Cigar Co. My orders are received promptly and the quality of the cigars are always top-notch in my opinion.
Aug 2, 2023
So I just want to say first off Chris is my favorite tv person on gold rush. Now for the cigars I recently bought some of the mild cigars and they came packaged perfectly. I'm beyond happy with them the taste is phenomenal the draw is perfect and consistent all the way through and the stick burns so evenly these are well crafted and worth what they sell for I will be buying more in the future for sure great job chris and those who help make them.
Mar 29, 2023
Best cigar hands down! Chris is my favorite celebrity on Gold Rush and now his cigars are my favorite cigar! Received my box of 20 D-10's and man they are smooth! Burns evenly which I love!! I definitely will be ordering more!! You're the man Chris Doumitt! The wisdom you give to Parker is amazing and your knowledge for cigars is just as amazing! What more can I say??
Mar 29, 2023
Very good wife got me your sampler for Christmas sir very nice just wanted to say merry Christmas sir
Mar 29, 2023
This Doumitt lighter is Great!
I love the Cigars too!
Mar 29, 2023
I have not tried the cigar yet, but they smell amazing! A good friend of mine is standing up in my wedding and gave me a picture from you, and I wanted to say thank you! I can't wait to try this cigar!!
Mar 29, 2023
I havent even received my cigars yet and Doumitt Cigars already gets my 5 star review. I mistakenly put my old address on the order and they stopped it at the Post office and fixed it for me. Ive watching Chris Doumitt on gold rush since Todd Hoffman. I hope he never leaves the show. I can't wait for my cigars to get here.
Mar 29, 2023
Ok. So the shpping manger is the best. After my own personal screw up the cigars reached me yesterday. They are super flavorful and i love them. I have never tasted a cigar that is this good. Amazingly smooth. Love them.
Jun 29, 2021
OMG! Wife and I just smoked our first Doumitt Gold cigar. Perfect night out on the deck. Perfect weather. Perfect cigar! It lit with one wooden match, burned perfectly to the end. Smooth, light, a hint of spice.

We smoke a lot of cigars during the summer, and now Doumitt is our goto!!!
Apr 16, 2021
Doumitt cigars has a great flavor. They are great with helping me get a special anniversary gift for my husband who loves the cigars and gold rush! Doumitt cigars has a special shelf in our house! Thank you
Mar 20, 2021
Some amazing smoke for an amazing price. Definitly will be ordering again. Big fan of the 380-DR Connecticut. Wonderful daily cigar.
Mar 20, 2021
Ordered a few sample packs, really enjoyed all of them. I'm not usually a maduro fan, but really enjoyed the D-8 and D-10. But the Rechonco... wow, loved it. If you guys feel like making a 6x60 with the Rechoncho blend, I'd buy a bunch!
Mar 20, 2021
Just sat down on the patio and lit my first Doumitt.
Can't get the smile off my face.
Outstanding cigar.
Ordering more.
Mar 20, 2021
Im a carpenter and after a long day of working in the city of Chicago there's nothing better than a D8 for the ride home. Its definitely one of my favorites! Keep up the good work and much love from the windy city
Mar 20, 2021
Keep up the good work, Chris, both on the cigars and the Gold Rush series. You are the bright spot in that show with your calm demeanor.
Mar 20, 2021
OMG, got my Connecticut(s) today 8-03-2020, ordered on 7-30-2020. What great service and shipping. Had to try 1 today. What a great and reasonably priced cigar! I shall return. Thanks so much.
Mar 20, 2021
I'm enjoying my second Oro Negro. I had my first ever 2 weeks ago and couldn't wait to fire up this one. Im not a total cigar aficionado but I've smoked some great cigars in the past. My fav is a Monty #4 but I can't get them anymore. Anyway I have to say this seems to be a very fine cigar. I bought a pack of 5 to try and I'm in love. Strong, with a kick, but smooth and easy smoking. My wife hates cigars so I smoke on our deck. Most left a stink but not these, she says. And no after taste. I highly recommend these for the casual smoker, like myself, or even the avid hard to please. Perfect length and ring gauge, well wrapped, stays lit and will please the pallet for about 45 min of quality Me-Time. Great alone or with a glass of red wine. You guys really nailed this. Looking forward to my next purchase. Thanks, Rob
Mar 20, 2021
Big fan of Chris watch Gold rush all the time i was happy to find out that i could get his Cigars Shipped over the water. received my Oro Rechoncho last week very nice Cigar great flavours just ordered 20 D 10 cigars so looking forward to them arriving. Great service and fast delivery keep up the great work. and stay safe all
Mar 20, 2021
I've wanted to try these cigars for awhile now. So placed an order for two boxes of Oro Rechoncho as it's a size of cigar I like. Left them a week before I tried them as I'm in the U.K. so cigars been on a journey to get to me. But I wasn't disappointed when I tried my first one , lovely flavours right through whole cigar. Really pleased with the service and cigars. Thanks guys keep up the good work. Will definitely order again and try to get a autograph of Chris to next time.
Mar 20, 2021
This small-town Texas girl loves her Doumitt Cigars!!!
Mar 20, 2021
My dad got me the 380's for my stocking for Christmas. Then he got me the D8's for my birthday in January. Since then I have ordered the 380's, D8's and D10's for myself. These are the only cigars I put in my humidor now. Thank you for fast shipping and a great cigar at a great price. I am an underground coal miner and I love the whole miner vibe with your cigars.
Mar 20, 2021
I had been out of the cigar scene for quite a while. My daighter and I were watching Gold Rush together in late November 2019 and she was listening intently to me about Chris's story and how I would love to try a Doumitt cigar. So, she ordered a 5 pack sampler (which she gave to me before our December family cruise) and the signed D8 box (16/50) that I received on Christmas day. Each Cigar in the sampler pack were perfect. Taste and aroma flawless. Well, needless to say, I have purchased a new humidour and am enjoying the D8 cigars when I can. Next on the list will be the 380's. Can't wait. Quality cigars for a fair price. Keep it up Chris.
Jan 5, 2020
i love the show gold rush infact i wach way to much of it. oh well what girl does not like sexy men and big equipement. i am a retired trucker myself, i also hold a welding ticket, and enjoy doing as much as i can do fixing equipement, smiles i think dhris is sexy and love to wach him on gold rush. he is a main reason i enjoy it so much
hugs from karrie
Oct 8, 2019
Received my cigars today and had to try one out , really happy with the product and quality of the cigars as well as the packaging and entire experience! Well done great product
Jul 1, 2019
Hi chris, My wife had a trip to Washington recently so i got her to bring some back to the uk and im over the moon with the quality and taste of your cigars. I wish i could get some over here at the same price and quality as yours. Hope to get some more soon. Thanks Chris.
Jun 21, 2019
Thank you Doumitt Cigar for sending my dad a signed card and cigar for his 50th birthday! Your customer service is amazing and you totally made his day (and mine).
Can't wait for you to be restocked so we can order more.
Thank you again!
Jun 21, 2019
Cigars arrived this morning and they are superb! As I write the weather is starting to turn Springlike in the UK and I'm enjoying a cigar with a glass of really good Lebanese wine called Mussar - you must try!

Hope the new season goes well and I look forward to ordering more cigars!

Best Wishes

Michael Tuck.
Jun 21, 2019
I couldn't agree more with the previously written reviews. These cigars have become my go to relaxing smoke after a hard days work. I highly recommend giving them a try, you will not be disappointed, and shipping is fast and protected with a humidity packet to keep them fresh. I will continue to stock my humidor with Doumitt cigars.
Dec 20, 2018
I ordered both types of sticks from where. I have to admit I did it originally because I am a big fan of the show and love cigars so it was more of a novelty item at first. Then outside working in the garage I said let's give Doumitt a shot. I grabbed the Rechoncho, smelled it and it had a fantastic aroma , great looking wrapper, and seemed to be the perfect RH . I toasted it and took a couple of draws. It was a little spicy at first then really mellowed out. I would say medium profile .The strength out 1-10 I would rate a 5 . I really enjoyed the flavors from a deep coco at first , then honestly it was earthy with hay, wood, and a couple of other flavors that I as a novice could not pick up. It burnt well razor sharp , and the draw was perfect in my opinion and had tons of smoke . It turned creamy and nutty at the end .I really enjoyed the stick and will always have a couple around to smoke on the weekends .
Apr 24, 2018
Ok, I'm back. The Oro Negro…where should I start. The wrapper is a "toothy", sweet, & absolutely delicious greeting when you open the cigar. I sat for a couple minutes enjoying the aroma and taste of the unlit stogie. It was almost a crime to light it. I was impressed by the wrapper but the taste is even more amazing. It was a sweet smoke and super easy on my taste buds considering it's a darker cigar. Simply put, this one's REAL GOOD. I like the Rechonchos but this is my fav. It's full of flavor and has the nutty profile but it's quickly covered up by sweetness and finishes with creamy notes. It's much heavier than the Rechonchos too but jammed packed with flavor. Not bad Doumitt, not bad at all.